HISTORY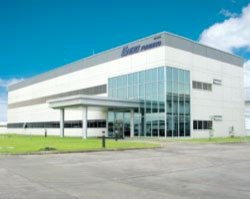 ENDO Manufacturing Co. Ltd. was founded in 1950 in Niigata, Japan as a producer of small machine components and soon expanded into various stainless steel products by the late 1950's. The 1960's saw expansion into housewares and automobile components and the decade finished up with the introduction of the golf products business, manufacturing club heads under several brands.
Established as a subsidiary in 1977, EPON Golf Co. was formed and the EPON brand was introduced to showcase the manufacturing expertise of ENDO, the world's premier forging house. Responsible for the production of golf's leading OEM brands, EPON made it possible for custom club makers to fit golfers with the best forged products in the world. Today, ENDO Manufacturing has state of the art production facilities in several countries focusing on stainless steel and forged metal products for the medical, automotive and golf industries.
TECHNOLOGY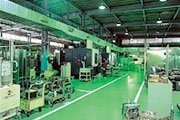 ENDO has many advantages but they can be summed up in its ability to provide fully integrated in house production systems from product concept all the way through finishing which has earned it high profile customers worldwide. Most notably when it comes to forged golf club irons is the use of 3-D tooling which allows the manufacturer to produce a 1-piece net part requiring less machining and minimal polishing. To ensure the highest quality finished product, ENDO has an advanced in-house tooling department that allows tight control from concept to production.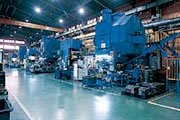 The use of 3-D Tooling combined with Endo's precision forging technology is second to none in the world yielding unparalleled manufacturing performance in terms of both dimensional tolerances and surface finish. The complex shapes of iron heads can be formed precisely by forging, combining many of Endo's technical specialties in a single process. This one piece forging process has been perfected through decades of manufacturing the highest quality products for the industry's leading brands. Simply put, if a company is looking for the highest quality product possible it will select ENDO.
MANUFACTURING EXPERTISE
When you are dealing with ultra-premium products such as Epon, you will find that model offerings while important, are not the only factor in iron head selection. Feel is a critical aspect of a golf club. To that end, EPON products are renowned for the buttery soft feel they provide at impact. This desired feel is a result of ENDO's product design, material selection, tooling and ultimately forging process.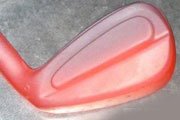 Endo sticks with the time proven forging method of creating a 1-piece head. Other leading brands use another approach. They purchase a raw forged body without a hosel on it. The hosel is spin welded into place to create a 2-piece head that appears like a 1-piece design. While spin welding offers flexibility on the manufacturing side such as varying the club's offset, it also leads to a different feel at impact.
Golfers in general prefer the feel of a completely solid 1-piece design. With a 2-piece head the vibration wave at impact passes through a weld zone in the hosel which leads to a different feel at impact. While some players are accustomed to a 2-piece design most golfers prefer the soft feel of the 1-piece forged design used in the EPON heads.
PRODUCT MIX
While the mere mention of a forged iron evokes the notion that forgings are only for the very best players in the game, EPON dispels that myth by providing forged designs for players of all skill levels. From low-handicap designs through game improvement models, there is an option for every player profile. What's more, regardless of which EPON iron model your fitter recommends, you can be assured that your new set of EPON irons will provide the ultimate in feel at impact.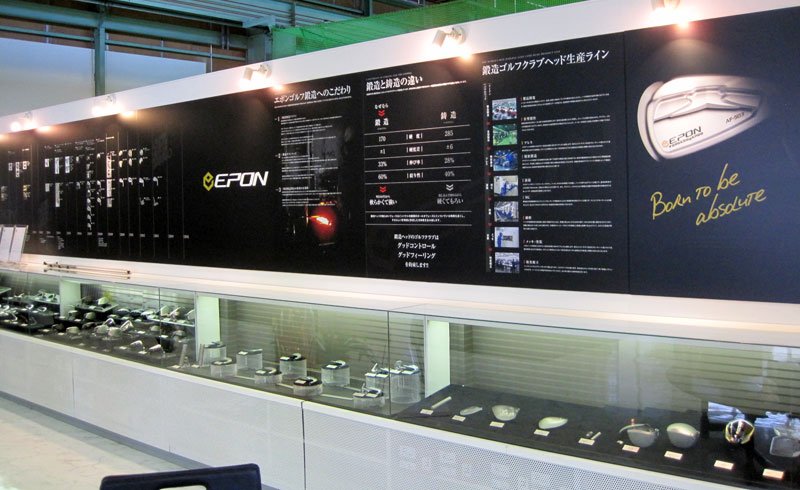 The manufacturer has a unique position when it comes to forgings and can be summarized in the statement below:
"For us, a golf club is not just a tool. It is a part of a player's body, transmitting his or her intentions and strength to the ball. We have always insisted that forging is the only way to make the sort of head that can do that."

Endo Manufacturing CO. Ltd.
It is not a coincidence that the EPON product line offers a model for every player profile. Whether you are a tournament caliber golfer, club champion or weekend warrior, there's an EPON iron to suit your game. To get properly fit, it is essential to visit an Authorized EPON Dealer.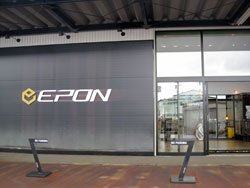 CUSTOM FITTING NETWORK
Don't expect to find EPON golf equipment in your local golf retailer next to a litany of OEM brands all being sold "Off the Rack." EPON products are sold exclusively through a network of Authorized Dealer's who have been carefully selected to represent the brand based on the expertise and experience in custom club fitting.
EPON fitters are typically great players themselves, with an extensive background in fitting players of all skill levels using the latest in club fitting technology to optimize the fit. Visit an EPON Dealer in your neighborhood and experience the difference in what ultra-premium equipment can do for your game.